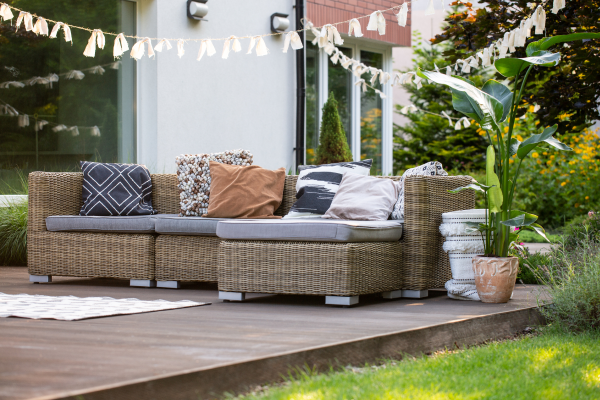 Must-have outdoor furniture for your home
1 March 2022
There's no feeling like lounging in the sun on a warm day, and with the right outdoor furniture, you can bring that experience home. Whether you're looking for a place to relax after a long day or want to host a get-together outdoors, this guide will help you choose the perfect pieces for your needs. From recliners and loveseats to tables and chairs, we've got everything you need to turn your backyard into an oasis. So, grab a drink and get comfortable—you'll never want to leave!
---
---
This modern Boho Acacia Wood 3 pieces outdoor loveseat chat set is not-to-miss if you want to beautify your deck or poolside sitting area. Its rich wood grain texture and natural color of the acacia wood add a touch of luxury, while the sleek lines and simple design provide a modern flair. The two chairs and loveseat are perfect for hosting intimate conversations or enjoying the outdoors. This chat set will become your favorite relaxing spot with a comfortable contour and backrest for each seat.
This minimalistic outdoor loveseat chat set has contoured seats and a matching coffee table. The sleek, clean design is perfect for any patio or deck, big or small. Since this set is made of durable, weather-resistant materials, it's easy to care for and doesn't lose its charm because of harsh weather. The UV-resistant finish protects the wood from fading and discoloration, ensuring it stays new-like for years at a stretch.
This loveseat set includes two chairs and a coffee table, it's easy to assemble, and all assembly instructions are included in the package. The best part? This acacia set is available in various colors to suit any outdoor décor theme. Whether looking for a place to relax with a book or entertain guests, this set is the perfect addition to your outdoor living space. So, don't miss out on this beautiful chat set. Buy it today and enjoy many happy moments gathered around it with your friends and loved ones.
Features of this stunning loveseat set:
Made from acacia wood
Chevron style
UV-resistant
Contoured seating
Four seats
It comes with a coffee table
---
---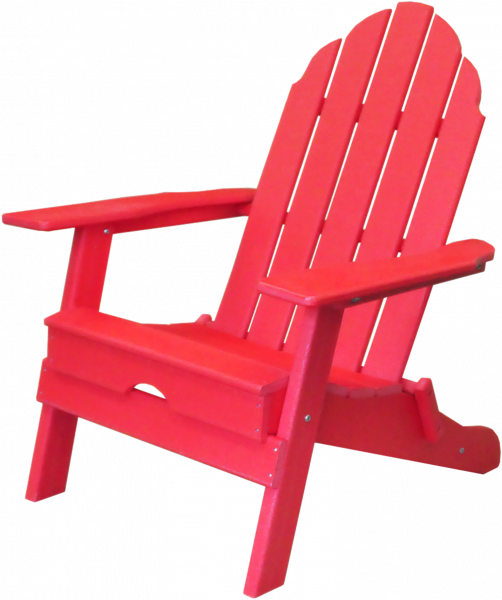 There's something about an HDPE folding chair that just says summer. Maybe it's how they fold up so easily, ready to be packed into the car for a picnic or a day at the beach. Or perhaps it's the way they always seem to end up in the most picturesque spots, surrounded by tall trees and dappled sunlight. Whatever the reason, an HDPE folding chair just screams sunshine and happiness. So, if you're looking for a piece of outdoor furniture that will make your summer days even more unique, an HDPE folding chair set should be your go-to for your lawn.
This Resin Teak HDPE chair is a must-have for your outdoor furniture collection. UV and weather-resistant, meaning it won't fade or lose its color easily. Plus, it's splinter-free, so you can enjoy your time outdoors without worrying about pesky splinters ruining your day. This chair is also easy to fold and store, so you can take it wherever you go. Whether you're headed to the beach or just spending a day in your backyard, this chair will make your experience more enjoyable. With its many features and benefits, there's no reason not to add this chair to your outdoor furniture collection. Welcome summer with open arms…and an HDPE folding chair!
Features of the Resin Teak Folding Chair:
UV and weather-resistant
Easy to maintain
High-quality poly-lumber construction
Available in multiple colors
---
---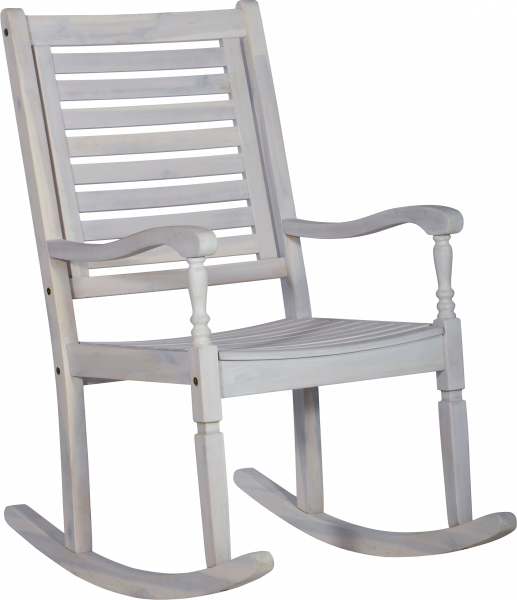 Whether you're taking in the view of your garden or simply soaking up some sun, an acacia wood reclining chair is the perfect way to relax. Acacia wood is known for its durability, making it an ideal material for outdoor furniture. It's also resistant to rot and insects, so you can rest assured that your chair will last for years. In addition, acacia wood has a beautiful natural grain that adds a touch of elegance to any outdoor space.
This Acacia Wood Outdoor Recliner has a rich wood grain finish that's both sturdy and glossy. You can easily pair it with other outdoor furniture, making it a great addition to any patio set. The chair's sleek design and comfortable cushioning make it perfect for relaxing in the sun, and its adjustable backrest lets you find the perfect position for lounging. Also, thanks to its rich UV-resistant finish, you don't have to worry about this chair's shine and color. So why not add an acacia wood reclining chair to your home's outdoor furniture? With its combination of beauty, durability, and comfort, it's sure to become your favorite spot to relax.
Impressive Features of the Acacia Wood Outdoor Recliner:
Made from durable acacia wood
A natural wood grain finish
Rich color and shiny surface
---
---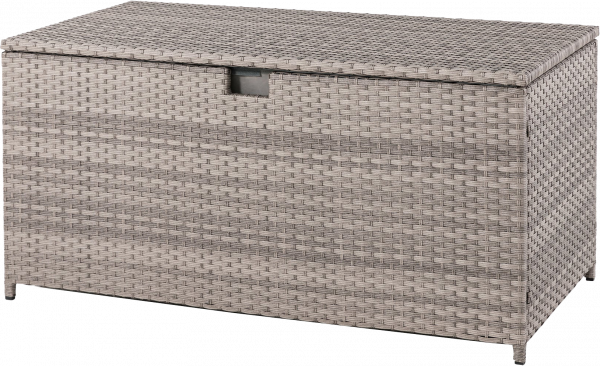 There's nothing quite like spending a lazy afternoon in the sun, surrounded by the things you love. But if you don't have somewhere comfortable to sit or a place to store your belongings, it can be tough to fully enjoy the experience. That's where an all-weather storage trunk comes in handy. With a sturdy trunk by your side, you can kick back and relax, safe knowing that your belongings are close at hand. Also, a storage trunk's extra height makes it perfect for use as a makeshift table or stool. An outdoor storage trunk will be a worthy addition to your furniture collection, ideal for storing pool toys, garden tools, and patio furniture cushions.
This All-Weather Wicker storage trunk is a great pick if you need an outdoor storage solution that will stand up to external elements. This trunk's durable construction and the waterproof liner will keep your belongings safe and dry, no matter what the weather throws them. Plus, the sleek design will blend in with your other outdoor furniture, making it an excellent choice for any patio or deck. Whether you're storing pool toys, gardening supplies, or extra pillows and blankets for those chilly evenings, this storage trunk is the perfect solution.
Features of this Wicker Storage Trunk:
Steel frame
Rattan-like outlook
Waterproof liner
Handcrafted, solid build
Features a gas lift mechanism
---
---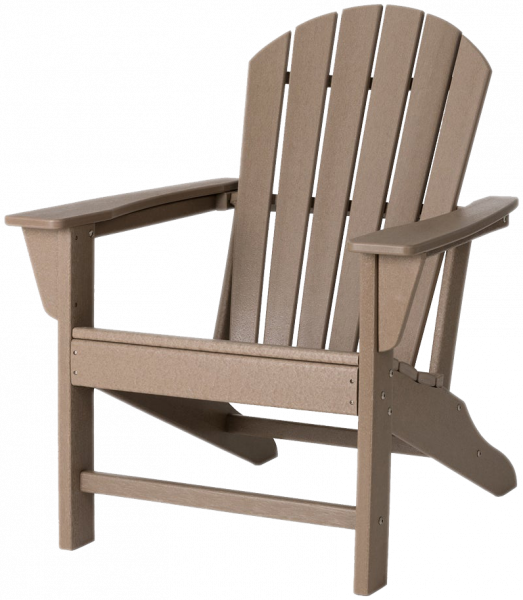 The wide paddle armrest chair is vital for outdoor furniture for several reasons. First, the wide arms provide a comfortable place to rest your arms while enjoying the outdoors. Second, the paddle shape of the arms helps to deflect wind and keep you cooler on hot days. Third, the armrests support your back and help keep you upright in your chair. Finally, the wide paddle armrest chairs are stylish and add a touch of elegance to your outdoor space. With all of these benefits, it's easy to see why this 2-piece Wide Paddle Armrest chair set is a vital part of your outdoor furniture collection.
These chairs are something special. Made from recycled HDPE, they not only look great, but they also help the environment. This Wide Paddle Armrest chair set is sturdy enough to withstand all weather elements making it the ideal outdoor furniture choice. Whether you're enjoying a cup of coffee on your patio or reading a book on your lawn, these chairs are sure to add a touch of style. And because they're made from recycled materials, you can feel good about your purchase. So go ahead and enjoy the outdoors in comfort and style with these beautiful chairs.
Salient Features of this Armrest Chair Set:
250lbs weight-bearing capacity
100% recycled HDPE construction
Wide armrests
Durable build
UV-resistant
Broad back
---
---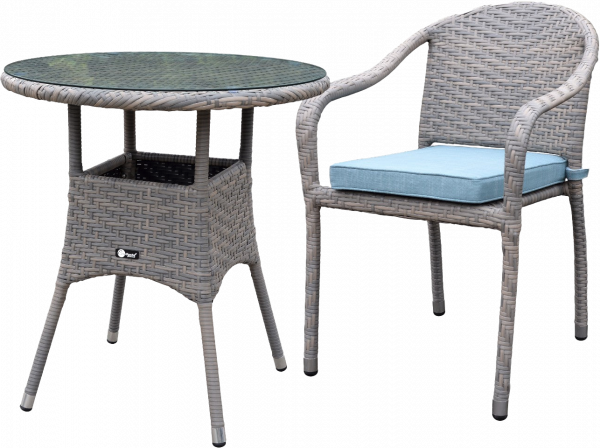 The Terrace 3-piece Outdoor Bistro Set will look stunning wherever you place it. Whether you're setting it up on your patio, deck, or porch, this set will add a touch of elegance to your outdoor space. The sleek lines and modern design of the chairs and table are offset by the warm wood of the tabletop and seatbacks. The result is a truly eye-catching set that will become a favorite gathering spot for family and friends. And because it's made from durable synthetic wicker, you can rest assured that this set will withstand external elements for years to come.
This rattan-style bistro set is an essential part of your outdoor furniture collection. Its powder-coated aluminum frame is fade and UV-resistant, making it perfect for those long summer days spent lounging in the sun. The comfortable seats and sturdy table are perfect for enjoying a leisurely meal or drinks with friends, and the sleek design will add a touch of elegance to any outdoor space. So make the Terrace 3-piece Outdoor Bistro Set part of your home today. You won't be disappointed.
Noteworthy Features of this Bistro Set:
Made from the finest synthetic wicker
Rattan weave and powder-coated aluminum frame
Includes one side table, two chairs, and cushions
Fade and UV-resistant
Cushions made from foam and Dacron fiber
---
---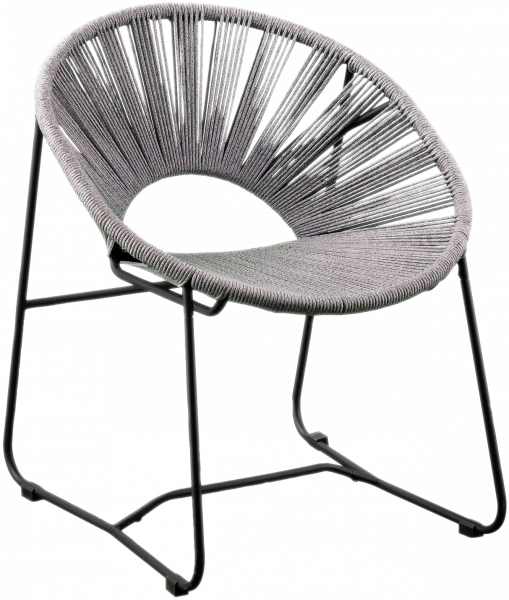 Rope chairs have a certain effortless charm. They're the furniture that beckons you to sit and stay awhile, whether you're enjoying a quiet moment with a book or catching up with a friend over a glass of iced tea. Their simple style makes them versatile enough to work with any decor, from bohemian to beachy to modern. But beyond their good looks, rope chairs also have several practical advantages. They're lightweight and easy to move, so you can rearrange your outdoor space to suit your mood. They're also durable and low-maintenance, meaning they'll withstand harsh weather without requiring much care.
With their stylish design and soft, comfortable seating, these Thornbury Rope Chairs are perfect for any outdoor space. If you're looking for a chair with a summery vibe, you'll want to check out these Thornbury Rope Chairs. The sunburst pattern on the back of the chair is eye-catching and will add a touch of fun to your poolside area or lawn. These chairs are made from durable metal, so you can be confident that they will withstand regular use.
Additionally, these lean chairs are adjustable, so you can sit comfortably and sip on your cocktail. These chairs' twisted thick rope construction is durable and elegant, and they come in different shades to complement your outdoor decor. Also, these Thornbury chairs' rust-proof metal frames and sunburst patterns need the least maintenance, regardless of the weather. Whether you're looking for a place to relax by the pool or simply want to add a touch of luxury to your outdoor space, these chairs will do it.
Features of this Thornbury Chair Set:
Thin metal frame
Seats made of twisted rope
Sunburst patterned seats
Rust-proof metal frame
Easy-to-wash
Summing Up
Summer is a time for picnics in the park, afternoons by the pool, and lazy days spent lounging on the patio. But if you don't have the right outdoor furniture, those lazy days can quickly turn into frustrating nights spent swatting bugs or struggling to get comfortable. When selecting outdoor furniture for your home, there are a few important considerations to keep in mind. First, think about the climate where you live. If you live in an area with hot summers and mild winters, you'll want to choose furniture that can withstand harsh external elements. Second, consider your personal style. Do you prefer a minimalist aesthetic, or do you like your furniture to make a statement? Once you've considered these factors, you'll be well on choosing the right outdoor furniture for your home. We wish you luck!
---
---
Newsletter Sign-up
Thank you for signing up!
"*" indicates required fields
---
---
Popular Posts
Categories
---
---
---
---
---