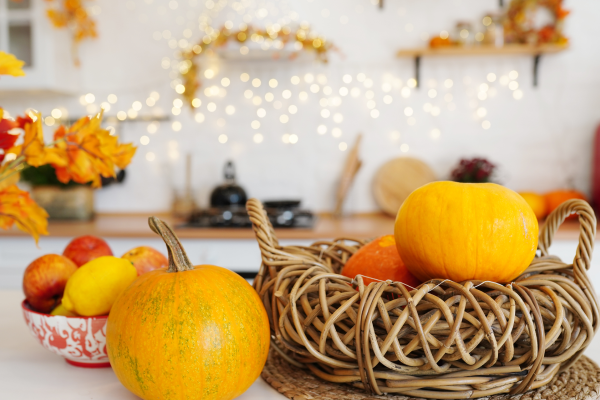 Festive Thanksgiving Decorations for a Cozy Fall Season
31 October 2022
It's all about the food, the friends, and the family on Thanksgiving. Besides those three, there are also all the cute Thanksgiving decorations that make this special holiday even more special! We've curated beautiful fall décor ideas to help you spruce up your dining room, front door, or home.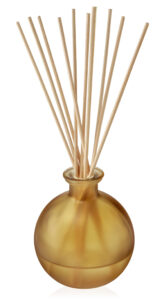 1. Pier 1 Pumpkin Spice 8oz Reed Diffuser
I love this style of air infuser. The sticks distribute the smell of the liquid throughout the room, and they look so clean and artful. It serves as an air infuser and art piece. You can quickly change the fragrance by selecting a different solution to be placed in the bowl.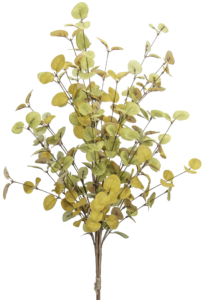 2. Pier 1 Harvest Eucalyptus Stem
This decoration could serve as a standalone vase or a centerpiece for the table. The eucalyptus has a wonderful fragrance and will make any room smell fresh. The leaves are uniquely shaped and add contrast wherever they are placed.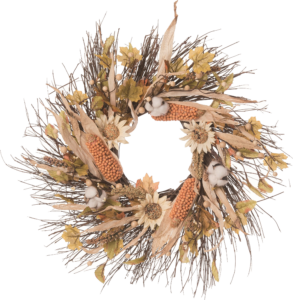 3. Floral Multicolor Harvest Bountiful Wreath
Holiday wreaths add visuals wherever they are hung. A wreath on the door is inviting to guests and will set the mood of the occasion. Wreaths hung indoors make great decorations and bring some of the outdoors in for the Holiday. They aren't just for Christmas. A wreath can serve in any season or holiday.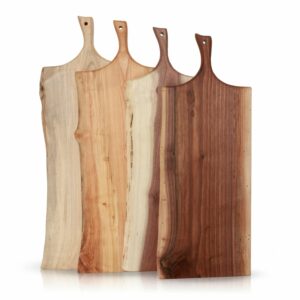 4. Pier 1 Amish Handmade Live Edge Cheese & Cutting Board Asst Sizes
These handmade boards will add a rustic touch to your table or act as snack distributors that can be carried about the house. You can put your bread on them for slicing or create a cracker and cheese layout. Getting some genuine Amish cheese could top it all off.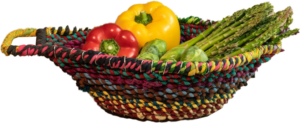 5. Braided Jute Centerpiece Basket
Baskets make wonderful centerpieces. This harvest basket can be filled with pine cones and Fall delights or with edibles like fresh fruit or vegetables, which can be eaten during the Thanksgiving meal. That's what makes baskets such great decorative items. You can place anything you want in them.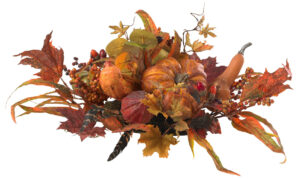 6. Harvest Centerpiece
This great, natural-looking centerpiece with a simple runner makes for an enticing Thanksgiving table. The colors, gourds, and pumpkins bring visions of Fall and the Thanksgiving holiday season. Its natural simplicity is its charm bringing in the outdoors.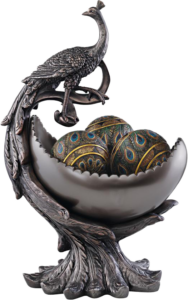 7. Centerpiece Bounty Peacock Sculptural Bowl
This elegant peacock isn't exactly Thanksgiving-themed, but that is why I picked it. It is a lovely centerpiece year-round, but the eggs in the bowl could be swapped out for fruits or gourds around the holiday season. Maybe have grapes trailing over the edges. It could serve as a horn of plenty for the holiday and an elegant centerpiece for the rest of the year.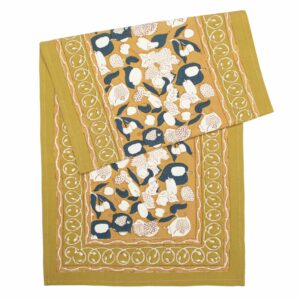 8. Forest Harvest Mustard & Blue Table Runner
A runner can make a Thanksgiving table pop. It adds visual interest, and with all the food dishes placed on and around it will make any feast a feast for the eyes as well. A runner with a centerpiece will make a table memorable.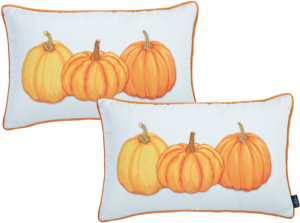 9. Thanksgiving Pumpkin Set of 2 Multicolor Throw Pillow Covers
Throw pillows are always a great idea around holidays. You can add holiday decor all over your home and, if you like, put them away until next season when the holiday is over. These light pillows will go great with light or dark-colored furniture and give your home a touch of Fall and pumpkins.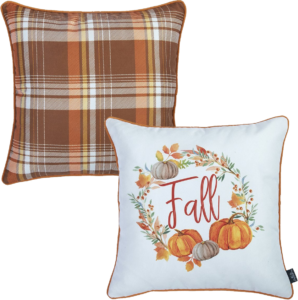 10. Fall Thanksgiving Pumpkin Set of 2 Multicolor Throw Pillow Covers
More pillows for Fall. They are such a good idea I picked out another set. These are nice because they have contrast pillows in plaid that add a backdrop to the messages. These are perfect to be placed on furniture with dark solid colors. The colors ooze autumn.
Newsletter Sign-up
Thank you for signing up!
"*" indicates required fields
---
---
Popular Posts
Categories
---
---
---
---
---